We're on a mission to nourish under-resourced elementary and middle school children with fresh, healthy smoothies, instill healthy eating habits, and nurture fun, vigorous play through professionally led soccer instruction.

We believe every child deserves to have fresh, healthy food to eat and the chance to play.
The reality is that 12 million US children live in poverty, and every day, millions of kids don't get enough to eat — or the choices they're given lack the quality and nutrients they need to thrive.
Even fewer have access to consistent play and exercise, leaving already under resourced, often undernourished children exponentially more susceptible to chronic health issues, cognitive, developmental, and emotional challenges.
We knew there was a better way.
Sips & Kicks started with one teacher-soccer coach-Dad in one school cafeteria and a blender full of fresh fruits and vegetables — ingredients many children had never heard of nor tasted. With fresh-made smoothies to sip, kids began drinking in nutrients, learning about healthy eating, and building a rapport that would become a lasting trust. Soon, professionally led soccer instruction added the much-needed play and vigorous exercise kids need — and instantly loved.
As word spread so did our momentum, and we began serving children in some of the country's most impoverished areas, providing more than just critical nutritional, emotional, and physical support to students but also vital resources, hope, and inspiration to underfunded, overburdened educators, phys ed teachers, administrators, and communities.
With fresh, healthy smoothies to drink and the joy, sweat, and teamwork of regular play and training, kids grew stronger, built physical and mental endurance, enhanced their communication skills, and gained more confidence. In many schools, teachers and administrators reported that children's physical and mental health improved — and issues that once seemed insurmountable now had an action plan with real, lasting impact — forever changing the lives of our children.
What began with one Dad in one school has grown into a movement of educators, administrators, parents, kids, professional soccer players, community partners, friends, and family working together to feed children in need — with fresh, delicious smoothies, healthy eating habits, fun, consistent physical activity, precious time and care — and the confidence, skills, and sense of belonging that come with them.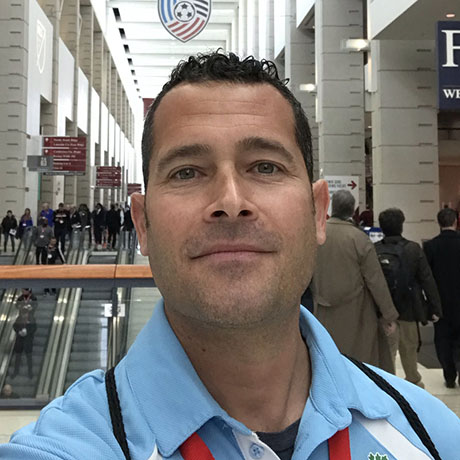 Chad Dictenberg
Executive Director
Chad Dictenberg has dedicated his professional career and personal time to the well-being and personal development of kids. His passion lies in health and wellness and he has been inspired to focus his efforts exclusively on ensuring that all kids have access to healthy food options and physical fitness at their school.
For over 10 years, Chad taught Language Arts and English as a Second Language (ESL) in Jackson Heights, Queens. Chad successfully established programs that helped his students tap into their creativity as well as their physical and athletic potential.
He began a Tennis after-school program; he developed a filmmaking program that offered students the opportunity to write,
develop and produce their own feature length movie; and he was the driving force behind an international exchange program
that brought 50 inner-city students to Wales. After an extended leave to care for his own children, Chad resigned from public
school teaching to explore ways to bring his mission to a national footprint.
First, he co-founded Mack Daddies Smoothies, with nothing more than a blender and a cooler filled with fruit and vegetables. After perfecting some nutrient-filled smoothie recipes for his very picky son & friends he took to their school to make smoothies during lunch. This small idea has now grown to 5 blenders, a dedicated kitchen, and over 1,500 smoothies delivered to 12 schools in Bergen County, NJ each week. After so much positive feedback, Chad and his partner, Andy Pada, decided to ensure that a healthy smoothie could be available for all children. And so, The Sips and Kicks Foundation was born.
Sips & Kicks provides fresh smoothies and soccer clinics to students in under-privileged neighborhoods in New Jersey. This year Sip & Kicks is focused on taking this program national with the help of donations, grants and sponsors.
Chad completed his undergraduate studies at SUNY, Buffalo where he was a Division 1 soccer player. Post-graduate studies include a Masters Degree in Literacy from Touro College in New York City and additional studies focusing on early childhood development. Chad currently resides in Tenafly, NJ with his wife and 2 children.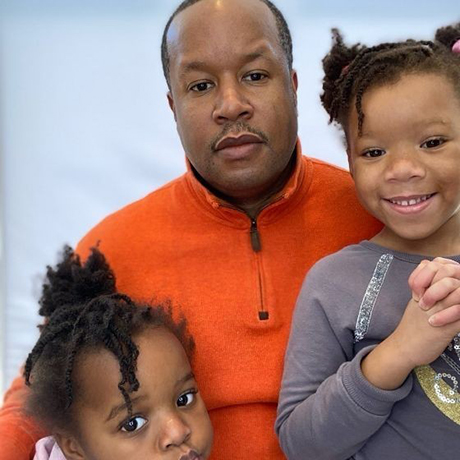 Pernell S. Brice, III
Chief Operating & Philanthropy Officer
Pernell S. Brice, III is a passionate and a dynamic leader who is equally committed to mentoring/empowering staff; his community; and his career passions. Through a diverse and unique skill set, ranging from program and operations management, fundraising, communications, and program evaluation, Mr. Brice has created a proven track record in markedly improving and reforming organizations, through his work as a practitioner, a Board Member, and, at times, as a volunteer.
His work and volunteer experiences have allowed him to develop extensive contacts throughout varied industries; become adept in making fundraising pitches and closing deals with diverse organizations, communities, and individuals; become extremely comfortable with technical, narrative, and press release writing; and become increasingly skilled in communicating quantitative and qualitative data visually and through narrative forms.
Pernell devotes a large portion of his free time toward the organizations which he serves on their board: The James Jay Dudley Luce Foundation and the Center for Educational Pathways. In addition, he is an active mentor with IMENTOR and a mentor coach with New York Needs You.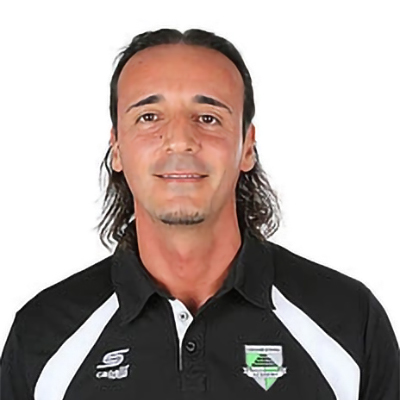 Sinan Selmani,
Athletic Program Director
20+ Years Coaching Soccer, 7 Years as a D1 Coach (St. Francis)
Director of Coaching, Cedar Stars Soccer Academy (400+ kids)
Former Pro Player, Europe + US D1 Soccer Player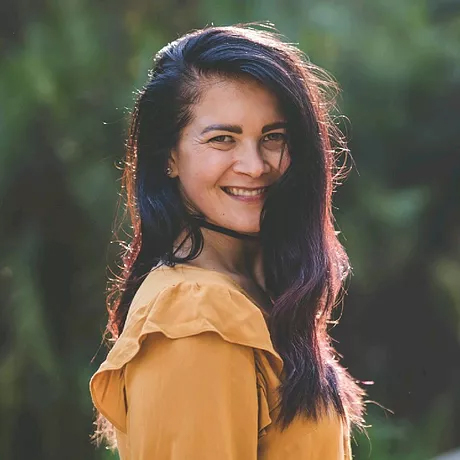 Jaclyn Jacobsen
Chief Wellness Officer
As an Integrative Nutritionist, Jaclyn is devoted to providing simple and effective health solutions. With her Master's degree in Nutrition Sciences and concentration in education she has extensive experience working in a multitude of wellness settings specializing in the areas of stress-management, weight loss, hormonal health and nutrition education.
Through her own personal health experiences in healing from paralysis caused by Guillain Barre Syndrome, she is also able to support the necessary shifts in mindset and lifestyle choices that allow individuals to thrive and feel confident in their own ability to be healthy.
Her life's initiative is to help others and offer guidance toward a path of wellness. Health is a journey and she hopes to be a part of yours.