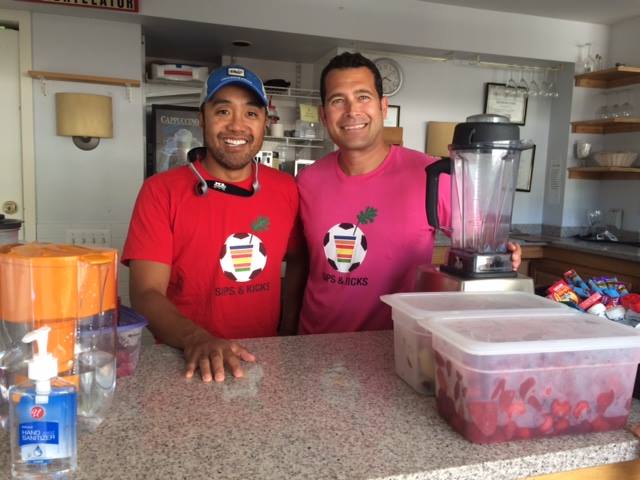 Two borough dads are keeping kids healthy in northeast Bergen County — one smoothie at a time — through their Sips & Kicks non-profit organization.
Andy Pada and Chad Dictenberg launched the venture 2½ years ago. "The goal at the time was to make smoothies for our kids," Pada said. "My son and his best friend both liked pizza, mac and cheese and didn't eat fruit or vegetables." They started off with a green smoothie filled with kale, pineapple, mango, banana, water and ice.
It was an instant hit.