We have always loved trying new ways of revamping our breakfast smoothies to help keep you focused and energized for the day ahead.
And to our surprise, we discovered beets are actually a great addition to any smoothie. Now this happened completely by chance, as we had run out of bananas, oranges and even our favorite frozen mango in our test kitchen!
The only other item we could add to what would have been a very lonely berry smoothie were beets! We also decided to throw in some pineapple to tone down the earthy and showcase the fruity flavors beets possess (the pineapple was also a last minute find).
Benefits

Beets are full of nutrients like Vitamin C, Folate and Potassium which offer health benefits such as lowering cholesterol, blood pressure and boosting energy.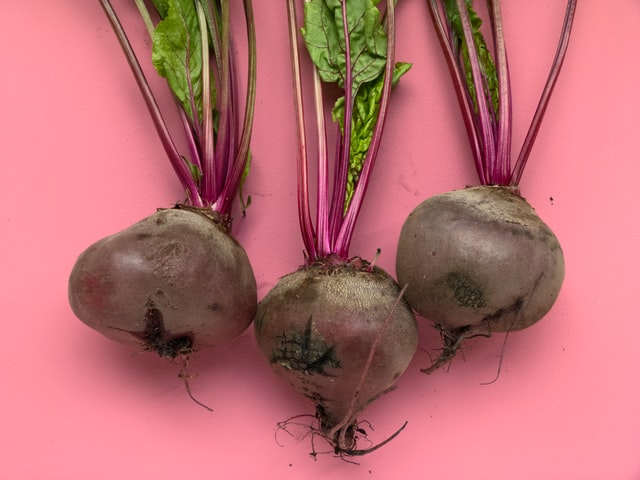 Pantry Add in's

Some fun pantry extras we love throwing into smoothies include …
1 tablespoon of chia seeds OR
2 Tbsp ground flax seed OR
1 Tbsp nut butter to add some healthy fats and omega 3's.
Recipe
Ingredients:
1 cup frozen blueberries
2 small beets, peeled and diced
¼ cup frozen pineapple
1 ½ cups unsweetened almond milk (or water)
¼ cup plant based almond yogurt, plain (can sub for Greek yogurt, plain)
Directions:
Place all ingredients in a blender and blend until you reach a smooth, creamy texture
Enjoy!
Support Our Cause
If you would like to support our mission, we welcome any and all donations. Your donation will help us in building food confidence and healthy lives for children in our communities!