Ever wonder why the pumpkin latte and apple picking crazes began?
This question used to cross my mind every so often and I finally know why.
Pumpkin and apples are seasonal fall fruits, meaning they are ripe for the picking, literally, during the fall months. These two ingredients along with many others, depending on the season, become more available during specific times of the year which means there is plenty to go around.
You may also notice a lot more of these fruits along with a few others in grocery stores with lower prices than usual due to their high availability.
---
So what are the benefits of eating seasonally?
Freshness
Seasonal produce is picked at the peak of ripeness which means it has a better flavor and higher nutrient content.
Cost-Effectiveness
Eating seasonally can save you money, hands down. The reason being, food grown locally decreases transportation cost and storage time. If you're looking to save even more, look for local farms that allow self picking.
Support Your Local Economy
By purchasing fruit and vegetables locally, you are putting money back into the local economy and supporting your community and small businesses. You are helping the farms, their employees and businesses selling their produce. 
---
What is in Season in Winter?
On the East Coast, the average winter temperature is between 30-35 degrees Fahrenheit so needless to say, only hearty plants can survive in such harsh conditions.
Winter Fruit
Apples
Avocado
Bananas
Grapefruit
Kiwi
Lemon
Lime
Oranges
Pears
Pineapple
Pumpkin
---
Winter Vegetables
Beets
Brussel sprouts
Cabbage
Carrots
Celery
Collard Greens
Kale
Leeks
Onions
Parsnip
Potatoes/sweet potatoes
Yams
Rutabaga
Swiss Chard
Turnip
Winter squash
---
Winter Inspired Kiwi + Banana + Carrot Smoothie Recipe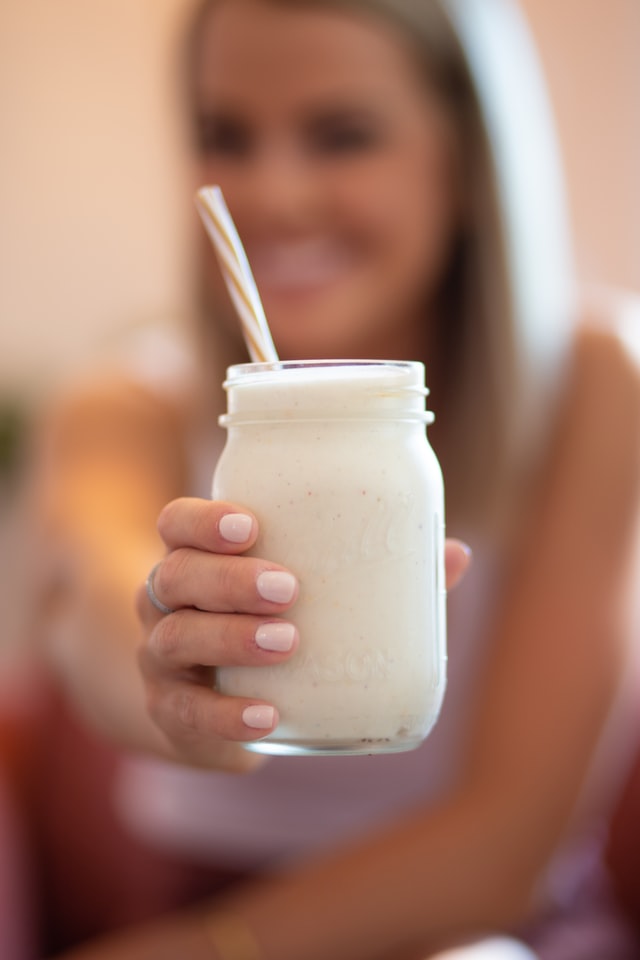 Ingredients:
1 banana, frozen
2 carrots, unpeeled (or 1 cup baby carrots)
1 kiwi (with skin)
½ Tbsp fresh ginger, peeled (or ½ tsp ginger powder)
1 ½ cup almond milk (can sub for coconut milk)
Directions:
Place all ingredients in blender and blend until reach a smooth creamy texture
Makes 1 serving
---
Winter Inspired Soup Recipe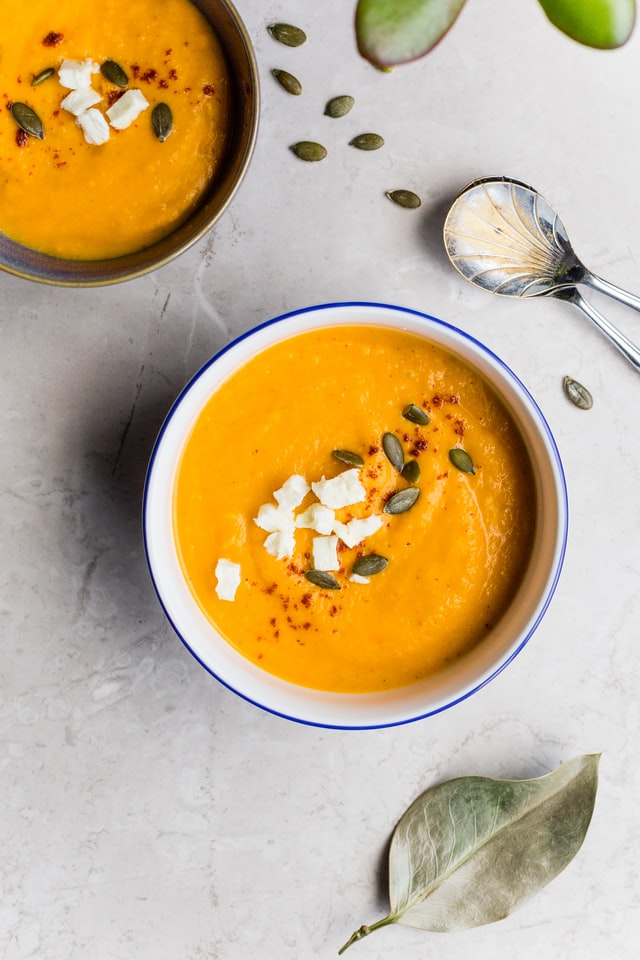 Ingredients:
1lb package of butternut squash, cubed
2 cups baby carrots, chopped (or 4 whole carrots, unpeeled)
4 cloves garlic, diced
1 tsp fresh ginger, peeled & diced (or ⅛ tsp ginger powder)
1 white onion, chopped
1 quart vegetable broth
1 cup coconut milk
2 Tbsp olive oil
1 tsp sea salt
Pinch of black pepper
Directions:
Cover bottom of large stock pot with olive oil, broth, diced onion, diced garlic, diced ginger, pepper and salt on low heat
Cook 5-10 minutes, until onion and garlic start to brown
Add squash and carrots to pot and add enough broth to cover the carrots and squash
Bring to a boil, then lower to a simmer
Once veggies tender, use potato masher or hand mixer to blend until reach smooth consistency
Add remaining broth and coconut milk to pot and blend with hand mixer on low until ingredients combined
Stir additionally if needed
Garnish with parsley (optional)